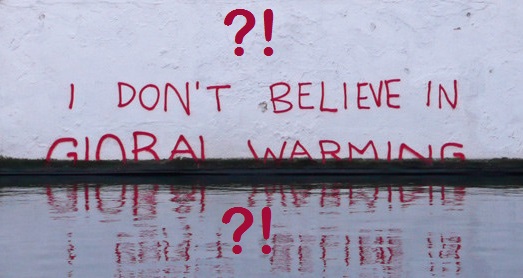 Dear fellow Earthlings!
Please take the time and watch Before the Flood – the documentary about global warming. Leonardo DiCaprio himself devoted a lot of time and effort into the making of it. Moreover, he did it for free.
It shows you the big picture, the actual consequences of global warming that can already be seen and the ignorance of some politicians. We don't have much time to spare. We must all take actions to change our ways and do all we can to help spread the awareness.
"We can change the world and make it a better place. It is in your hands to make a difference."

-Nelson Mandela
Parents, show this film to your children, teachers show it to your students. Talk to the principals to make a science day about this topic – watch the documentary, comment on it, help them understand the problem. Children can influence their parents too. It can work both ways.
If we join our forces we can be stronger than any corporate organization or politician, we are the ones voting and we are the ones consuming, hence we have the power. Remember that.
Don't distance yourselves from this problem thinking there's nothing you can do. You can and you must! Moreover, there is no escaping this problem if we don't do what needs to be done.
This might sound a bit harsh, but after watching this movie and understanding the problem of global warming and the consequences we are already facing and the potential ones we might have to face in the future, it comes down to simply asking yourself if you are a good or a bad person. Whether you are willing to change your habits and fight for this planet or you simply don't care for it at all – which really does make you a bad person.
"The only people who can change the world are people who want to. And not everybody does."

-Hugh MacLeod
Be among those who will change it for the better. Watch Before the Flood, share this post, spread awareness, do all that is in your power to save this planet and all its beauty.
With love and care,
Good Earthlings