Do not support animal abuse.
Do not give your money to organizations that abuse animals.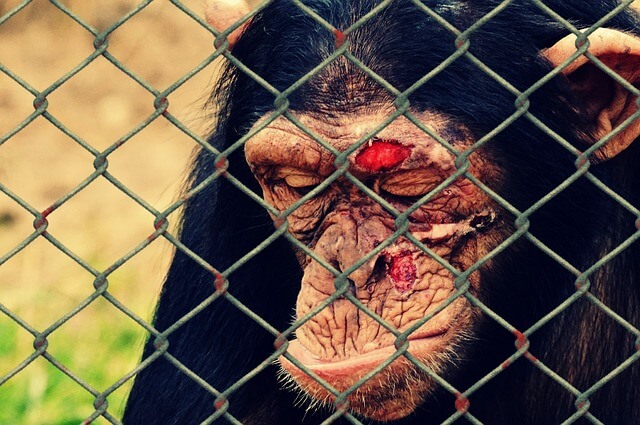 "My heart weeps when I see abuse or cruelty to any animal."

-Anthony Douglas Williams
 Hey, guys!
We've all been to an animal circus, an animal theme park, a ZOO, or some other park that uses animals to make money before. Moreover, you probably had a good time there and your kids (if you have any) sure enjoyed seeing all those great animals in person.
We remember us swimming with dolphins a few years back. We were super excited about it, took tons of photos, and basically had a great time. That was before we realized we have to make some changes; before we thought of starting our Be a Good Earthling project. That was when we started looking into animal rights in more detail.
Don't get us wrong, we've always loved animals and wouldn't do anything to hurt them, we just didn't see the bigger picture yet. So, the main point of this week's challenge is to get you to open your eyes and realize that more or less every organization that uses animals to make money is performing animal abuse in some way.
Sure, some of those ways are more subtle and less cruel than others, but essentially, animal rights are being violated there on daily basis.
What is an animal abuse?
When we hear about animal abuse, we mostly think about animals being harmed, bitten, or starved. But there are others forms of animal abuse. For instance, to take a cub from the wild, from its mom and use it to sell tickets is also animal abuse. To drug an animal so that it's safer for visitors (us human) to interact with it is also an animal abuse.
"If you don't like seeing pictures of violence towards animals being posted, you need to help stop the violence, not the pictures."

-Jonny Depp
Wild animal belongs to the wild and not into a cage, and that is that. There is not a single ZOO or theme park, or circus that provides their animals with the space they need. Not to mention many shady and cruel techniques that are being used to train those animals.
The truth about animals in captivity
There are probably some animals that were brought to ZOO's to be saved and would have died otherwise but in many cases, that kind of "rescue" stories are completely made up. Usually, animals that are seen in ZOOs, theme parks, circuses and other money making shows or animal-human interaction centers were either stolen from the wilderness as offsprings or are results of arranged mating or artificial insemination of animals already in captivity. Cause nothing makes money like cubs, right? Which is just wrong since that way they bring another animal to this world that will be forced to spend its entire life behind the bars.
There are parks around the world where people help animals and then do the best they can to release them back into the wild. Those parks offer huge enclosures for animals that are in transition of getting them ready for wilderness. Those are the ones actually helping the animals.
All we ask of you is to keep the information you've read in mind and try not to spend your money on organizations that abuse animals in any way. You'll be doing animals a great favor if you'll do so. All those animal abusing businesses are there because we support them. Remember that!
"Animals should not require our permission to live on earth. Animals were given the right to be here long before we arrived."

-Anthony Douglas Williams
Take-home points:
Don't give your money to the organizations that abuse animals.

Tell your kids the truth – teach them that animals belong in the wild (pets aside).

It's way better to watch a documentarian than to visit a ZOO.

There are ways to see animals in their natural habitat (a safari for instance).
Have a lovely week and do the best you can.
Love,
Good Earthlings